Seniors
Click here -(free tools for help in better driving)
Disabilities and Driving

Our driver evaluation program helps individuals maintain driving independence, while promoting a safe driving environment. Each individualized driver evaluation is designed to measure a person's ability to safely operate a motor vehicle. All our evaluations consist of both an on-road as well as a clinical assessment. Which is the national standard for driving evaluations.
We are full service facility that has specialized program for each of the disabilities listed here. Feel free to click on any of the disabilities fact sheets and print them out for your use and information.
To sign up for any of our programs please use the online registration to register but please also call 440-449-3300 to talk with a specialist about each program and how we can help and if our programs are right for you.
No matter where you call for help make sure to ask if the person doing the evaluation or are discussing your issues with are : A Certified Driver Rehabilitation Specialist, CDRS. A CDRS has special training in the disabilities field and is certified by The Association for Driver Rehabilitation Specialist, a international organization that sets the standards for Driver Rehabilitation.

If at anytime you have questions on any of this don't hesitate to contact us so we can help!
Call us at 440-449-3300 or print out our brochure.
Daniel Cox, CDRS

For information or to schedule an appointment: 440-449-3300
We follow the standards and best practices of ADED.
Please click on their logo for more information about ADED.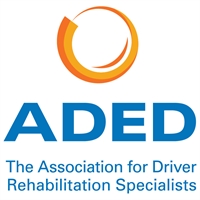 We have on staff a Certified Driver Rehabilitation Specialist. Make sure where ever you go for disabilities help, you ask if they have a CDRS on staff or are a member of ADED, and meet their standards of their best practices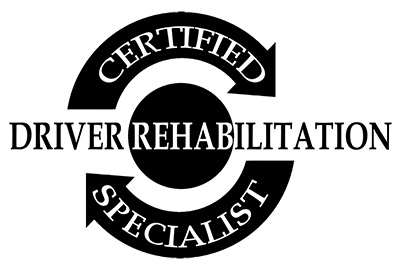 ---
Online enrollment
For Seniors and Disabilities
---