Broadview Heights - NOW ON SATURDAY TOO!
FAST TRACK


8141 Broadview Rd.
Broadview Heights, OH 44147
Click here for a map!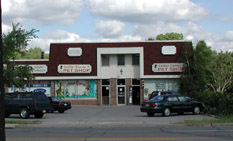 Course Cost-

Sale! Price: $329.00
Enrollment-
To enroll: Click on the enrollment document, print it, fill it out and bring it to class. For more information give us a call @ 440-449-3300 or e-mail us.

Enrollment Document
Class Schedule
---

Spring Break 2018
Class Days: April 2,3,4,5,6,7
---
Spring Break 2018
Course Dates:
Course Times at all locations: 9am - 1:10pm
You will need to attend 6 classes at any of the below offices to complete the classroom part of the course. You may take the class units in any order and at any office.

Remember you can enroll at anytime and make up any class you miss at anytime and any of our offices.
---
Fast Track TM Classes 6-4 hour classes! Christmas /Spring break
Class Times:  9:00am to 1:10pm
(click on "Fast Track" for class times and dates)