Bedford
FAST TRACK


688 Broadway Rd.
Bedford, OH 44146

Click here for a map!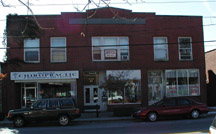 Course Cost

Standard Price: $350.00
Class Schedule
---
Spring Break 2018
Course Dates:
---
Spring Break 2017
Course Dates: April 2,3,4,5,6,7
Course Times at all locations: 9am - 1:10pm
You will need to attend 6 classes at any of the below offices to complete the classroom part of the course. You may take the class units in any order and at any office.

Remember you can enroll at anytime and make up any class you miss at anytime and any of our offices.

---
Fast Track TM Classes 6-4 hour classes! Christmas /Spring break
Class Times:  9:00am to 1:10pm
(click on "Fast Track" for class times and dates)